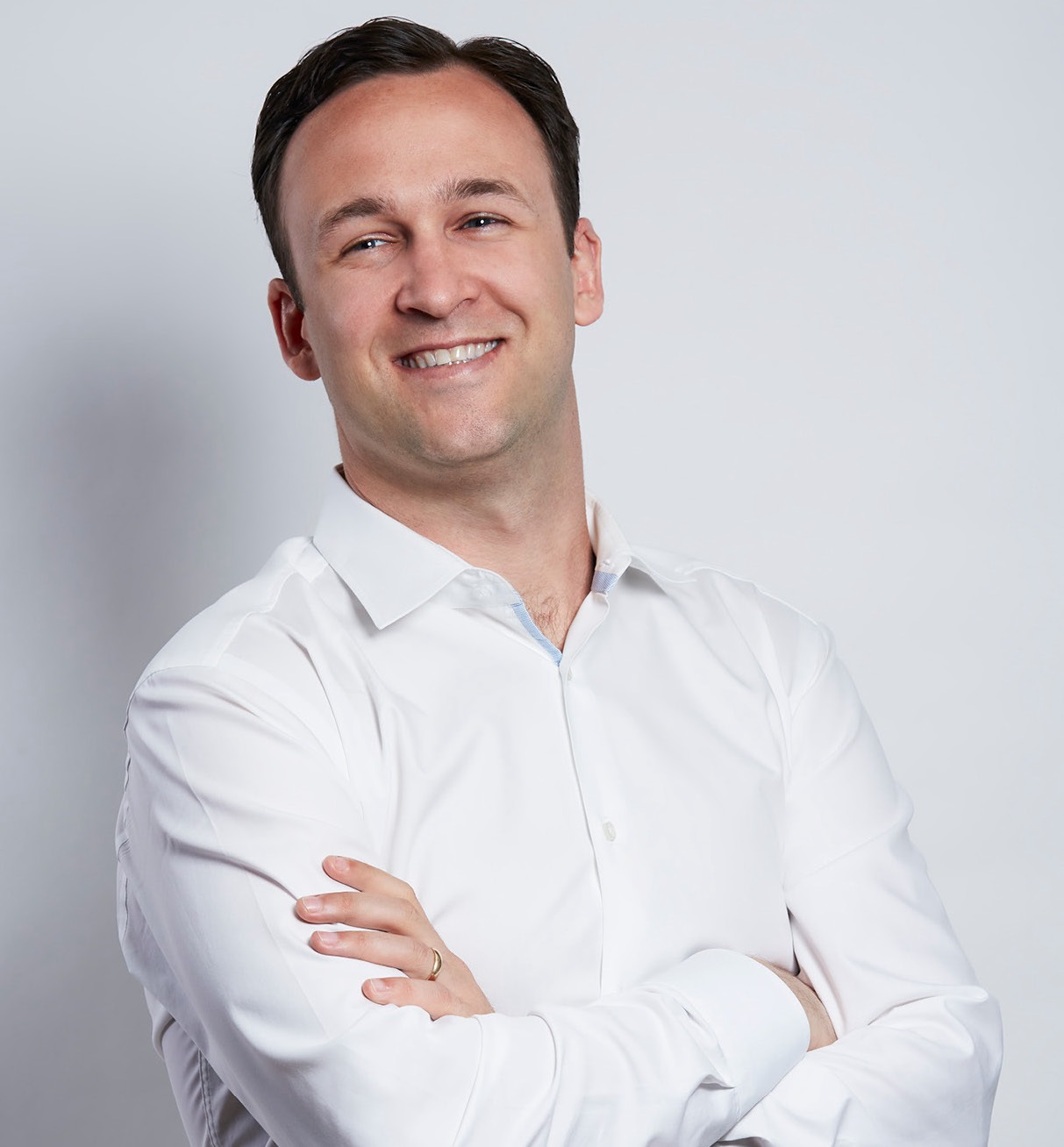 BUILDING THE BASE is an interview series with thought leaders from the food & beverage industry. Our goal is to inspire & educate industry professionals through sharing the stories and insights from the people who make up our amazing community.
This BUILDING THE BASE article features Joe Angiuli, the Vice President at First Beverage Group, a venture capital firm focused on investing in the beverage industry. The interview is conducted by Max Baumann, Founder & CEO of Basemakers.
Max Baumann (MB): What up Joe?!
Joe Angiuli (JA): How's it going buddy?
MB: Ready to learn some things from ya! Let's kick this off!
JA: Let's do it!
MB: Tell me how you got into the food and beverage industry.
JA: I joined First Beverage Group in 2015 right as the craft beer industry really started to take off, and we were highly active in advising many of the brands that ultimately sold to ABI and MillerCoors. Before that, I actually started my career in the commercial real estate industry. One saying that I always think of is: if you love what you do, getting up every day is easy. Well, I fell in love with the food and beverage industry as soon as I joined and I love what I do so waking up every day is very easy!At First Bev, the focus is so specific on the beverage industry, which I love and which seems to really resonate with entrepreneurs who value that strategic guidance.The one thing about the beverage industry is that it is one of the only things in the entire world you can't live without.You have to drink beverages every single day to survive.That makes things fun.
MB: What are some of the biggest things you have seen successful brands do versus the brands that have failed since you've entered the industry a few year back?
JA: There is no cut and dry way to win. But the way we [First Beverage Group] think about the winning attributes is really through the acronym SIMPLE, which stands for Supply Chain, Industry, Management, Proprietary, Long-Term Potential and Exit. If you have a scalable supply chain, if you're in the right industry/category for growth, the management team is talented, dedicated and can turn the vision into a reality, the business is proprietary meaning it has some unique or different attribute or way to speak to a consumer, long term potential (meaning it's a trend and not a fad), and a clear path for an exit down the road. Those to us are some of the key ingredients to a winning proposition. 
MB: Wow! I love it. This a good gem for everyone! 
JA: Pretty good right?!
MB: Oh yeah! So who are some of your business idols and why?
JA: The person that I geek out on the most is Kobe Bryant. Kobe more than any other athlete has been able to turn his success in the NBA into tremendous success outside the NBA, winning an Oscar and even making incredible investments like Body Armor.Just one of those is incredibly hard to achieve, let alone all three.
MB: What do you see in true captains in industry that make them the ultimate business icon?
JA: The easy answer is hard work. But to me, what differentiates the true superstars is the ability to motivate your team to come to work and work as hard as you do by remaining focused on a single, common goal such that everyone understands their role in the organization and is excited about that role and that common goal. That's where you can achieve true greatness.Mike Repole, the founder of Body Armor, fires up his team by focusing on one goal every day: BEAT GATORADE. The best business men and women are able to get the entire organization focused on that one big inspiring company goal. Daina, Justin and Vanessa have achieved something very similar at Health-Ade: the entire team is focused on delivering the best tasting and highest quality kombucha on the market.Everything they do is centered squarely around that.
MB: What is your morning routine?
JA: I'm an early riser but I'm not as early of a riser as you are (laughs). I usually wake up at 5:30am and try to catch up on emails. My son wakes up at 6:15am and I try to be the one to wake him up because he often goes to bed before I get home from work. From there, I head to the gym and then I head to the office after that.
MB: Love that you prioritize time with the Family in the morning! Tim Ferriss has that saying "Win the morning, win the day"
JA: Exactly! I read something recently about the way the average person's mind works most efficiently is by focusing on the beginning and end of the day as the most productive.In the morning, you should try to get as many of the analytical tasks completed as possible. In the middle of the day, shift to focusing on things that are more administrative in nature. And finally at the end of the day, you can then focus on more creative projects because you are more relaxed.
MB: Well put! How do you build a good company culture?
JA: The key is for people to be motivated to come into work every day. Going back to focusing on that one goal. Your team recognizes they are contributing to that big vision and goal, which gives them purpose. Focus your energy on clearly articulating that big singular team goal would be my biggest piece of advice on culture.
MB: How should an entrepreneur come in prepared to pitch a VC?
JA: Two things that a lot of people miss on: (1) Understand the competitive landscape and (2) understand what makes your brand unique and different against that competitive landscape. There is so much money coming into the industry today and so much noise that it has become increasingly difficult for the consumer to gravitate repeatedly to your brand over the others in the market. Understand why a consumer would select a brand that is TRULY offering something different and can fit into someone's life.
MB: What are some of the categories that you think are the next big thing?
JA: That's the billion dollar question (laughs). Energy is something that we are looking at. The consumer today is shifting towards a focus on how to manage their energy throughout the day. Wake up with coffee in the morning, maybe have a midday matcha, and then switch to hydration for the rest of the day. It all comes down to taste and tangible functionality, which I believe will ultimately pierce through.
MB: What's the importance of proper retail execution after a brand lands a big chain like Whole Foods?
JA: It is absolutely everything! The retail environment is showing an increasing appetite for testing new products. The entrepreneur needs to know if you don't execute to your highest potential, there are 20 other brands waiting in line behind you.
MB: What do you see yourself for the next 5 years business or personal life?
JA: There's a LOT going on at First Beverage Group right now. Part of our model is to be very hands on in partnership with our portfolio companies, helping them fill any knowledge gaps to ultimately help bring their businesses to the next level. I see myself continuing to do that with the next set of game-changing brands in the industry.Five years from now is quite a long time (laughs) but I see myself continuing to work closely with creative, brilliant founders to help find and create the next billion dollar brand.
MB: Last question: How do you want you work legacy to be remembered in 3 words?
JA: Innovative. Value-Added. Fun.
ABOUT JOE:
Following his passion for beverages and the unique opportunity to help entrepreneurs in the space fund and grow their businesses, Joe joined First Bev in 2015. As changing consumer preferences continue to drive innovation, he remains excited to work with and learn from the many beverage entrepreneurs that have built the industry into what it is today.
Joe is involved with deal origination and execution across alcoholic and non-alcoholic beverage investments at First Bev. Prior to joining the private equity team in 2017, he spent two years working on the First Bev investment banking team, where he was involved in mergers and acquisitions in the craft beer, spirits and non-alcoholic beverage sectors, and worked on several transactions including the sales of both Hop Valley Brewing Company and Terrapin Brewing Company to MillerCoors/Tenth and Blake, Brooklyn Brewery in its minority investment from Kirin Holdings, 21st Amendment Brewery in its minority investment from Brooklyn Brewery and Avery Brewing Company in its minority investment from Mahou San Miguel. Prior to joining First Bev, Joe worked as an Associate at Eastdil Secured, a commercial real estate investment bank in Los Angeles, where he helped underwrite and market over 1,300 properties during his time there.
Joe graduated cum laude from Georgetown University's McDonough School of Business with a BS in Business Administration, double majoring in Finance and International Business.
He is a native of Los Angeles and enjoys surfing, skiing, fishing and hunting.